Welcome to Buffalo Run Golf Course
DINING ROOM OPEN 7 DAYS A WEEK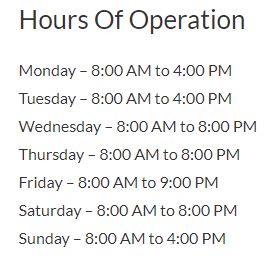 Bison Grill Update
Try our new carry-out option at the Bison Grill! Our updated menu selections are sure to be a hit with the whole family.
Menus
To place a to-go order or for more information about dining, please call (303) 289-7700.
What Action Golfers Must Take
To reduce exposure while playing at Buffalo Run, and to ensure every opportunity for the golf course to remain open, please adhere to the following procedures:
If your tee time search presents no options for tee times, the day's limit of tee times have been sold out. If you have fewer than 4 players, you will be paired with others to make a group of 4.
Staff will be strictly enforcing the safety guidelines. Patrons that cannot adhere to or respect the guidelines will politely be asked to leave and future playing privileges will be suspended.
Playing guests must practice "social distancing" or will be denied access to the golf course. Remain 6 feet away from all other players and staff.
Please bring your own hand sanitizer, mask, and other personal protective equipment you wish to use throughout the day.
What Action Is Buffalo Run Taking?
The City of Commerce City has provided a sanitizing solution to Buffalo Run which kills COVID-19 on all types of surfaces. It is safe to use in all areas as well as safe to touch and smell, yet is effective for destroying the virus. Below is a list of steps we are taking to ensure our guests and staff are safe while at Buffalo Run:
Bathrooms wiped down routinely throughout the day.
Staff levels reduced to appropriate golf course activity.
Tee times have been spaced appropriately to limit gathering.
Due to a limited number of golf carts, there may not be a golf cart available for all tee-times; Buffalo Run does not guarantee that a golf cart or carts will be available for any tee time due to demand, carts will be issued first-come-first-serve.
Guests will be assigned golf carts no earlier than 30 minutes prior to their tee time.
Golf carts will be sanitized after each use.
Equipment issued by Buffalo Run will be sanitized before use (rental clubs, push carts, range baskets); please bring additional hand sanitizer at your own discretion.
Buffalo Run can only remain open if golfers obey safety and physical distancing requirements; disregard for physical distancing requirements may result in removal from the golf course. Practicing everyday healthy actions can help limit the spread of the COVID-19 and protect you from getting any respiratory illness. Please follow all recommendations from the CDC.
Experience lush greens, expansive fairways, and picturesque views of the Rocky Mountains all year long at Buffalo Run Golf Course located in Commerce City.
Practice Healthy Actions
Practicing everyday healthy actions can help limit the spread of the COVID-19 and protect you from getting any respiratory illness. The CDC recommends:
Washing your hands regularly for 20 seconds using hot, soapy water, using an alcohol-based disinfectant gel when handwashing is not available.
Keeping unwashed hands away from the face.
Staying home from work when you have a fever, persistent cough, or respiratory distress.
Covering your face when you sneeze or cough with a tissue or with your elbow or shoulder when tissues aren't available.
Additional resources:
Tell Us How We're Doing
Buffalo Run wants your feedback on customer service and satisfaction with the golf course, programs, and restaurant. To participate, click on the survey links below.
Buffalo Run features six sets of tees to accommodate golfers of any age and ability. Designed by renowned golf course architect Keith Foster, Buffalo Run measures 7,411 yards from the back tees and 5,277 yards from the forward tees with a par of 72.
In addition to a full-service restaurant, the facility offers a professional golf staff for lessons and a wide selection of merchandise in the golf shop.